Home
»
Archive by Category "Announcements"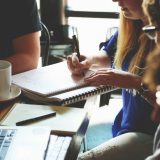 One of the up and coming trends in the creative business world is the concept of shared work environments, and these wonderful collaborative spaces are changing the way we view and do our work. For a small monthly membership fee, you can have access to a professional office, take part in social and networking events, and even get deep discounts on classes and other programs to enhance your knowledge and further your career. And the best part of investing in a local co-working group is that you know exactly where the money goes and you know that your neighborhood friends and contacts will benefit from such a powerful collaborative force in the community. Many professionals and freelancers work from home these days, but they miss out on the benefits of office life like the chance to collaborate with others and skip the distractions. And coworking lets you opt out of the bad parts, like angry bosses and sad energy-sapping cubicles. Plus, when you throw in perks like free coffee and snacks, reliable high speed internet, conference room access, locker space, and hands-on instruction, it's hard to justify sitting on your couch in your pajamas for even one more day. Take a look at our top five reasons to join our coworking community! Opportunities for collaboration You're pretty smart. But you know what's even smarter? 5 of you! When you share office space with other creative professionals, you can meet people who can help you brainstorm ideas, edit your content, offer suggestions, and make referrals. There is always something new and exciting to learn from your fellow coworkers, and you can have an opportunity to share your expertise as well. Chances are also that you will meet someone in the same industry or with similar interests, and they just might become your next business partner! Healthy work/life balance Anyone who works from home or on a freelance basis understands how hard it is to keep your work life separate from everything else. Gigs and projects tend to bleed into all hours of the day and night, and it can be tough to maintain a good schedule for optimal productivity and personal satisfaction. When you come to work in a community space, you will be able to leave the distractions and obligations of home behind for a while, and focus on your assignments. And when you're done, you can pack up and return home to enjoy your family and your hobbies. Your spouse, children, or roommates will certainly thank you for investing in a healthy work/life schedule. Inclusion in creative community It can be lonely and even stifling as a creative entrepreneur, especially when you don't belong to a collective of other talented and passionate people. So come join the group, and immerse yourself in ideas, life, and imagination. Contribute to something bigger than yourself. Be a part of an inventive cluster of individuals who want to grow their businesses, help others succeed, and change the world for the better. When passionate and motivated people come together, amazing things can happen everywhere from sales and development to design and marketing. Skip the hierarchy What's one of the best parts of a coworking environment? That's right, no bosses. No hierarchy. No strict schedule. You can come as you are and work as you need to- we're not going to bother you about deadlines or emails. Chances are you are fighting to make your own way in the world as a freelancer or small business owner, so why would you want to go back into the domain of the corporate pecking order? When...
read more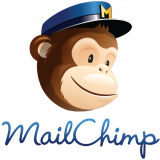 In the frenetic world of online marketing, it can be challenging to stand out as a small business owner. You may be overwhelmed with all the options out there for promotion and find yourself confused on which avenues to invest in to bring in clients and sales. Luckily, as time goes on, more user-friendly and effective solutions are being brought to the market and with a little research and learning, you can grow your business with less effort and more style! One of the greatest ways to reach your audience is through email-based marketing. Let's face it, most people are constantly connected to their email accounts throughout the day, tapping messages on their smart phones or toggling between browser tabs at work. It's easy to bring your business to someone's mind when all they have to do is open an email that is right in front of them. And hands down one of the best options out there today is MailChimp, featuring an easy to read interface, simplified design process, and sophisticated tracking options. If you are looking for a clean and simple way to send newsletters, coupons, and other offers, look no further than this amazing program. Here are just five perks you'll enjoy when you use MailChimp for your small business. Save money There are a handful of different services to keep in contact with your customers, but most of them require subscriptions and can really eat into your profits, especially when you are first starting out. But MailChimp is absolutely free to set up and free to use if you have fewer than 2,000 subscribers! And for many entrepreneurs, it takes quite a while to build up that kind of subscriber base- so why not save money during those first slow months and put that cash towards inventory or other marketing? No design background necessary We are all aware of the impact of great design- we ourselves tend to only click on and peruse websites/newsletters/posts that are clean, colorful, simple, and easy to read. Other mail-integration marketing companies can make it hard to put together something that comes off as such, and you may end up with cluttered and archaic-looking emails that simply get deleted. Don't waste that opportunity when your business is sitting in someone's inbox by putting forth a substandard product. MailChimp is incredibly clean and simple, while allowing you to control things like color schemes and fonts, and brings appealing design to the forefront. Smaller time investment For a small business owner, every moment of every day is worth money and it's hard to do it all and still maintain some semblance of work/life balance. So the less time you can spend cobbling together a newsletter or coupon, the better. Luckily with MailChimp, there are several pre-made design templates to choose from and you can simply click, insert a bit of text, add a picture or two, and you're off and running! It's also easy to create a custom, regularly-used template (think monthly newsletter) and save it for later- then when you're ready to send a new campaign all you need to do is swap out your current info and media. Then you can use that time you saved to brainstorm new ideas, squeeze in a workout, or spend time with the kids. Tracking made easy Getting detailed feedback is crucial to learning what works and what doesn't, anticipating your clients' interests, and promoting your services. MailChimp's integrated tracking reports allow you to watch everything from open rates and click rates, to when and where your clients are opening their email campaigns. You also...
read more