Business Training
Customized business training packages for companies of all shapes and sizes.
Who We Are
Since 2006, Digital Workshop Center has provided expert, hands-on training and consulting programs for businesses of all kinds. Our business training packages are customized to fit your company's needs, culture and environment. Our training utilizes real-life workplace scenarios that can be customized to your business.
We can host classes in our classrooms or we can send an expert instructor and mobile classroom to you for on-site training. We are your local computer and digital arts training center, and we look forward to developing a long-term relationship with your business.
Call us at (970) 980-8091 to learn more about how we can create the perfect training solution for you!
---
Did you know?

According to a Harvard Business Review study, a high performer can deliver 400% more productivity than the average performer.

Get your employees working at an optimal level with professional development training classes. Contact us for more info.
---
Our Training Style
The Digital Workshop Center offers relevant business training taught by local experts. We pride ourselves on giving our students a positive classroom experience and providing them with the one-on-one support that they need to be successful in their training. We are PC and Macintosh friendly, and are familiar with a wide range of computer operating systems. Call us at (970) 980-8091 to learn more!
Our Instructors
The Digital Workshop Center employs instructors who are truly experts in their field. All of our instructors have over 10+ years of experience with the subjects that they teach. Our instructors are patient, friendly and able to adapt to each and every student's individual needs.
Business Training Options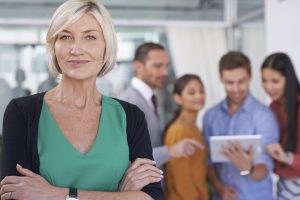 To ensure that our training meets your business needs, we have many different options available. Training can delivered in any one of the following methods:
Classroom training at our facility
On-site training at your offices
Private training for one-on-one attention
Available Certification Programs
All of our Certification programs are available for custom business training classes. We can tailor the Certification to get you the exact training you need. Popular Certifications include:
Who We Have Worked With
The Digital Workshop Center has provided business training for companies across Colorado and Wyoming. Some of the businesses we have worked with are:
How Do I Get Started?
To find out which business training classes are right for you, call us at 970-980-8091 or complete the form below. A member of our staff will be in touch with you within one business day.